Produk Kyäni menggabungkan bahan-bahan alam terbaik dengan teknologi modern terkini untuk memastikan kesehatan dari luar dan dalam.
Kyäni mengembangkan produk nutrisinya untuk mendukung tubuh manusia dengan nutrisi yang mungkin tidak didapat dari pola makan modern. Produk unik Kyäni bekerja bersama-sama untuk membantu Anda merasa dan berpenampilan lebih baik.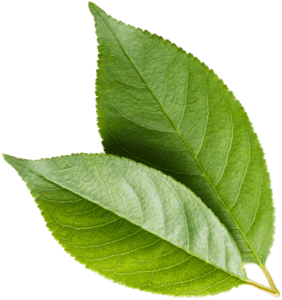 Ilmu Pengetahuan dan Alam Terbaik
Kisah Triangle of Health dimulai dengan blueberry Alaska liar. Buah luar biasa ini kaya dengan antioksidan kuat untuk mengatasi penyebab stres lingkungan. Dikombinasikan dengan 21 makanan super lainnya, ini adalah bahan andalan Kyäni Sunrise (belum tersedia di Indonesia).
Triangle of Health juga mencakup Kyäni Sunset. Sunset penuh dengan asam lemak omega-3, yang berasal dari salmon liar dan ikan tangkapan liar lainnya, yang membantu mendukung berbagai sistem di dalam tubuh.
Kekuatan penuh dari Triangle of Health diwujudkan dengan Kyäni Nitro. Membantu tubuh Anda memproduksi nitric oxide, Kyäni Nitro memastikan pengiriman nutrisi yang cukup untuk kesehatan yang optimal.
We live in a world where working hard and grinding it out every day is admired, even praised. Whether you're shuttling kids to swim lessons or pouring every waking moment into building your own business, we understand how the constant hustle can leave you feeling tired, drained, and empty.
Enter Kyäni ON, a smart energy shot that combines the power of naturally sourced guarana caffeine for sustained energy with a proprietary blend of optimized nootropics designed to support focus, alertness, and clarity. With only 3 grams of sugar and 30 calories, you can feel good about taking this smart energy shot to start your day, power through important tasks, or get through that afternoon slump.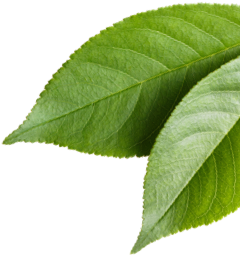 One of the most critical but seldom-addressed nutritional deficiencies in the aging process is the lack of the very building blocks of our bodies—proteins, peptides, and amino acids—in our diets. According to recent studies, only 40 percent of adults receive enough protein from their foods, and the proteins they do get can often be difficult to digest and may not be in a healthy form.
Collagen protein is second only to water in terms of volume in our body and is essential to our bones, tendons, ligaments, muscles, tissues, and skin. To maintain good health and facilitate healthy aging, it is critical that we supplement our diets with healthy, digestible proteins.
Kyäni's HL5 and FIT20 nutritional products are designed to provide the essential nutrients so many of us are missing and help you enjoy the active, Healthy Living lifestyle you deserve!
Kulit kita mengandung stem sel luar biasa yang dapat memperbarui kerusakan yang kita alami setiap hari. Polutan dan penyebab stres lingkungan mempengaruhi penampilan kita, membuat kulit kita tampak kusam dan keriput. Dan seiring bertambahnya usia kemampuan regeneratif ini berkurang.
Kyäni Fleuresse mendukung kemampuan tubuh untuk meregenerasi kulit guna mempertahankan penampilan awet muda. Bahan utama dalam Fleuresse adalah ekstrak stem sel dari varietas apel Swiss langka yang terkenal akan umurnya yang panjang. Dikombinasikan dengan bahan luar biasa lainnya yang ditemukan di Triangle of Health, Fleuresse menghidrasi dan menutrisi kulit untuk penampilan yang lebih cerah dan lebih muda.
Potato Pak was designed by Kyani's Scientific Advisory Board to provide essential nutrition to people in need who cannot provide it for themselves. With each serving enriched with essential vitamins and minerals, and containing over 10 grams of protein and 34 grams of carbohydrate, Potato Pak delivers life-sustaining nutrition to people who have no means to feed themselves.
Whether you are a Kyäni Business Partner or a Kyäni Customer, you have the opportunity to make a difference in the lives of people who are in need of food, shelter, and hope. You can either make an outright donation to Caring Hands or purchase Potato Paks for distribution to people and communities or communities in need of basic nutrition or disaster relief. Click on the link below to learn more, make a donation, or purchase a Potato Pak for distribution. Kyäni, and the people who receive your generosity, thank you.