FIT20 胶原蛋白粉成分天然,不含糖分,由草饲分离乳清蛋白和草饲水解胶原蛋白制造而成,能为运动员及需要持久能量的高活动量者提供养分,从而提升表现、加快身体复元、锻炼肌肉。
加快复原元, 带来更好表现!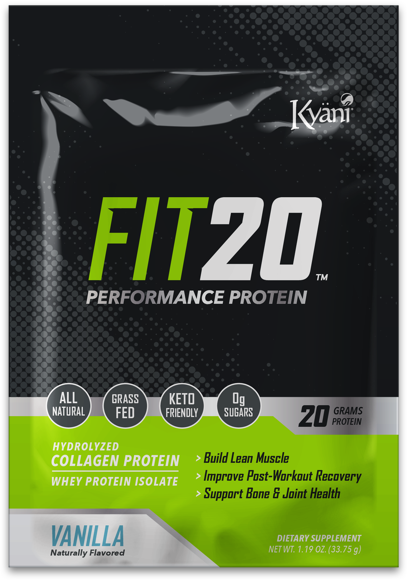 HEALTHY LIVING COLLAGEN SUPPORT
Protein is one of the critical building blocks of the body, and easily digestible protein becomes more important for maintaining wellness as we age. It can be found in skin, hair, and joints, and it promotes healthy bones as well as healthy muscle growth. HL5 is a natural, on-the-go hydrolyzed grass-fed collagen protein boost that supports the body's need for protein, with only 25 calories and 0 grams of sugar.
Invest in your health now, so you can enjoy it in the future. Add HL5 to your daily healthy living routine!
Acts as a prebiotic for improved absorption
Aids in digestion and absorption, healthy inflammatory response, powerful antioxidant
Natural antimicrobial, aids in digestion and absorption, helps maintain healthy skin, and blood sugar
Powerful antioxidant, UV protection
Helps maintain healthy skin
Kyäni ON was developed to provide you with naturally sourced energy that keeps you going strong with a clear, focused mind. It combines 100 mg of caffeine from the guarana fruit with Kyäni's proprietary blend of nootropics to support mental focus and brain health. With ON you can say goodbye to your afternoon slump and hello to focused, clear-headed productivity.
Natural caffeine source when consumed by humans, caffeine stimulates the central nervous system
Contributes to the reduction of tiredness and fatigue
Contributes to the protection of cells from oxidative stress
Contributes to the reduction of tiredness and fatigue
Contributes to normal psychological function
Includes vitamins that contributes to normal functioning of the nervous system
Nutrient-Dense Meal Replacement
Kyäni Core140+ is a nutrient-dense meal replacement shake that goes beyond just the basic macronutrients by providing organic greens, digestive enzymes, probiotics, natural vitamins and minerals, organic fiber, and adaptogens. With Core140+, you'll discover balanced, wholesome nutrition that's incredibly convenient.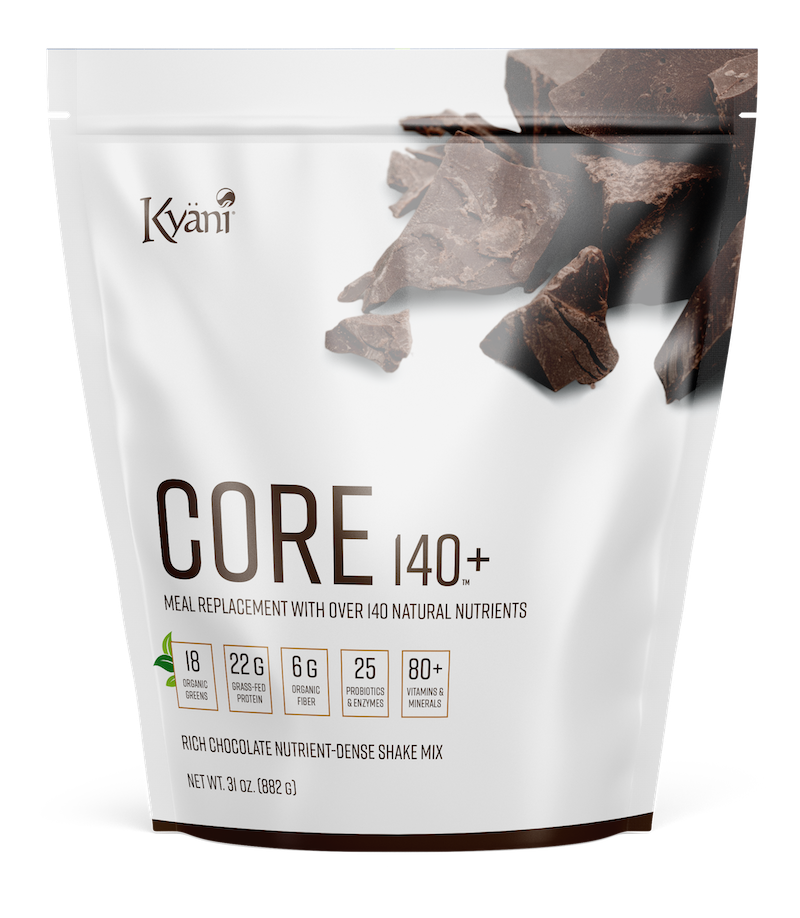 Supports attention, focus, and recall
Helps amplify and sustain energy from caffeine without any jitters
Heightens mental acuity and promotes concentration
Acts as a neurotransmitter in the brain
Supports brain health and memory
Includes vitamins that are essential for energy metabolism