Kyäni 产品结合了大自然的精华与先进科技,由内而外照顾您的健康。 
Kyäni developed its nutritional products to support the human body with the nutrients it may not receive from a modern diet. Together Kyäni's unique products help you feel and look your best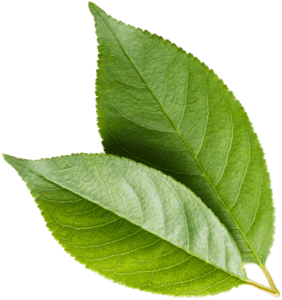 健康三角组合中的新乐思以阿拉斯加野生蓝莓为主要特色。这种神奇的水果富含强大的抗氧化物,能帮助身体对抗自由基的侵害。配方结合了包括阿拉斯加野生蓝莓在内的22种超级食物的营养力量,和各种维生素和矿物质,助您维持营养均衡的每一天。
健康三角组合还包括新舒康。新舒康富含来自阿拉斯加野生红鲑鱼及其他鱼类的 Omega-3 不饱和脂肪酸,帮助促进身体系统的正常运作。
尼多乐是帮助健康三角组合营养价值能充分发挥的关键。尼多乐能增强体内一氧化氮的生成,确保充足的营养输送到全身,从而实现最佳的健康状态。
We live in a world where working hard and grinding it out every day is admired, even praised. Whether you're shuttling kids to swim lessons or pouring every waking moment into building your own business, we understand how the constant hustle can leave you feeling tired, drained, and empty.
Enter Kyäni ON, a smart energy shot that combines the power of naturally sourced guarana caffeine for sustained energy with a proprietary blend of optimized nootropics designed to support focus, alertness, and clarity. With only 3 grams of sugar and 30 calories, you can feel good about taking this smart energy shot to start your day, power through important tasks, or get through that afternoon slump.
在人体衰老的过程中,有一项很重要但经常被忽略的营养缺失,就是我们欠缺足够的蛋白质、肽和氨基酸去支撑身体。根据最新研究显示,只有40%成年人从食物中吸收足够的蛋白质,而当中有部份更是难以消化或呈不健康状态。
胶原蛋白占据身体的体积仅次于水份,同时对骨酪、关节、韧带、肌肉、组织和皮肤十分重要。要保持身体强健及促进健康的老化过程,在饮食方面补充健康而又易于消化的蛋白质尤为重要。
Kyäni HL5 及 FIT 20 蛋白质产品针对性地为您补充日常营养所需,助您享受和拥有活力充沛的健康生活!
我们的皮肤中存在着卓越的干细胞,能促进皮肤持续再生以抵御日常所遭受的伤害。环境污染和压力等因素会影响我们的外观,使我们的皮肤看起来暗沉无光及呈现皱纹。随着年龄的增长,肌肤再生能力亦会逐渐减弱。
Fleuresse 菲柔诗逆龄活肌系列透过创新的科技研制而成。借着促进肌肤的自我再生能力,缔造年轻的外观。科研人员从具有逆转腐烂过程及延长保鲜能力的瑞士苹果中萃取干细胞提取物作为核心护肤成分,并结合其他有效成分如蓝莓、诺丽果及生育三烯酚,研制出 Fleuresse 菲柔诗逆龄活肌系列,为肌肤补充水分与滋养,为您带来亮白、青春素肌。
Kyäni 科学咨询委员会运用他们的专业知识,研制出能为身体提供每天必需营养的乐营餐,并捐赠给受到营养不良所困扰的人士。每份乐营餐蕴含超过10克的蛋白质、34克碳水化合物以及身体所需的维生素、矿物质,为全球有需要人士提供饱足而充足的养分。
无论您是 Kyäni 的事业伙伴或是消费者,您都有机会为缺乏粮食、居无定所,甚至乎失去希望的有需要人士改变生命。您可以直接捐款到携手关爱计划,或通过购买乐营餐来为他们提供足够的营养所需、帮助舒缓受灾地区的粮食压力。请点击以下链接了解更多详情、直接捐款或是购买乐营餐,Kyäni 谨代表所有受助人士感谢您的慷慨与支持。