Kyäni's Targeted Nutritionals are comprised of several products designed to make it easy for you to get the nutrition your body needs most. Whether you're looking for collagen support, post-workout performance protein, or both, Kyäni FIT20 and HL5 are the answer! Need a smart energy shot packed with brain-boosting nootropics? Kyäni ON delivers clarity, focus, and energy in a convenient bottle!
FIT20 胶原蛋白粉成分天然,不含糖分,由草饲分离乳清蛋白和草饲水解胶原蛋白制造而成,能为运动员及需要持久能量的高活动量者提供养分,从而提升表现、加快身体复元、锻炼肌肉以及促进一氧化氮的产生。
加快复原元, 带来更好表现!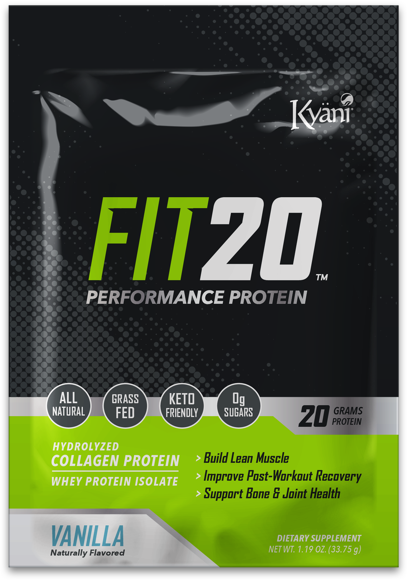 促进一氧化氮的生成,帮助修复肌肉和对抗酸痛,协助体内所储存的脂肪产生能量
HL5 胶原蛋白饮是一种纯天然和高效的水解胶原蛋白补充剂,能迅速被人体吸收,帮助维持关节、皮肤和头发健康,同时有助锻炼肌肉,促进脂肪代谢和提供长效活力,且仅含25卡路里和0糖分。
为了您的健康,投资现在,享受未来。让 HL5 胶原蛋白饮为您的健康保驾护航!
有助消化和吸收,让身体作出健康的炎症反应,蕴含强效抗氧化物
天然抗菌剂,有助消化和吸收,以及维持皮肤和血糖的健康
Kyäni ON 能量饮的研发旨在为您提供天然的能量,使您头脑保持清晰和专注。产品结合了100 毫克瓜拿纳天然咖啡因和 Kyäni 专利益智健脑成分,能提升专注度。ON 能助您对抗午后昏昏欲睡的状态,而伴来清晰的头脑和高度生产力。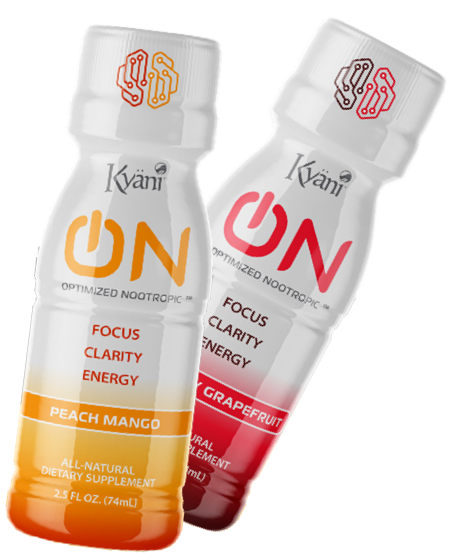 Nutrient-Dense Meal Replacement
Kyäni Core140+ is a nutrient-dense meal replacement shake that goes beyond just the basic macronutrients by providing organic greens, digestive enzymes, probiotics, natural vitamins and
minerals, organic fiber, and adaptogens. With Core140+, you'll discover balanced, wholesome nutrition that's incredibly convenient.
Grass-Fed Whey and Milk Protein Isolates
Supports muscle growth, assists with weight maintenance and loss, and helps keep you satisfied
18 Organic Greens (including chlorella, spirulina, and milk thistle)
Complements your diet and provides plant-based nutrients and antioxidants
Organic Fiber Blend (Inulin, chia seed powder, flaxseed)
Supports healthy digestion and helps keep you fuller, longer
25 Enzymes and Probiotics
Assists with the digestion and absorption of nutrients and supports a healthy gut microbiome
80 All-Natural Vitamins and Minerals
Provides important nutrients that are completely water extracted and standardized from organic fruits and vegetables
1600 mg of Adaptogens (maca, maitake, cordyceps, shitake)
Helps the body adapt to stress and fight off oxidative stress
Apple (Wild Malus) Extract
Kyäni Origin™ is a natural, macronutrient-balanced shake featuring a premium plant-based protein blend made from fava beans, peas, pumpkin and sunflower seeds to support strong muscles, help fuel metabolism, help maintain a healthy weight, and support healthy blood sugar levels.
Origin also helps you achieve the Nitro Effect™ by providing the building blocks your body needs to produce nitric oxide, which helps you get the most of its quality plant-based nutrients. Whether you are looking to live healthier each day or you're ready to elevate your active lifestyle, feel good knowing that Origin's nutrients come from the source of all great nutrition—nature!*
Supports strong muscles and healthy weight; healthy alternative to animal-based proteins
Fibers from apple, bamboo, chicory, and milled flaxseed; promotes healthy gut flora
Medium Chain Triglycerides (MCTs)
Supports sustained energy