Kyäni's products combine the best of nature's ingredients with the latest in modern technology to ensure a healthy you. 
Kyäni developed its nutritional products to support the human body with the nutrients it may not receive from a modern diet. With its wide product range – from Kyäni's Triangle of Wellness to protein nutritionals to its new smart energy shot and meal replacement – Kyäni offers unique products that help you feel your best.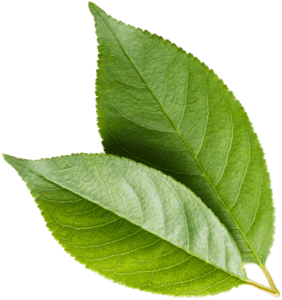 THE BEST OF SCIENCE AND NATURE
The story of the Triangle of Wellness begins with the Wild Alaskan Blueberry. This remarkable fruit has beneficial properties and, combined with 20 other great foods, it is the signature ingredient of Kyäni Sunrise.
The Triangle of Wellness also includes Kyäni Sunset. Sunset is full of Omega-3 fatty acids, derived from wild salmon and other fish, that help support the body's systems.
The true key to realizing the full value of the Triangle of Wellness is Kyäni Nitro. NITRO FX and NITRO XTREME contain Kyäni's proprietary formula of ingredients, including extracts from the noni fruit, which has been valued and prized for its benefits for generations. NITRO XTREME which is a more concentrated blend from Noni fruit juice and contains Niacin (Vitamin B3), Chromium and Zinc can have a positive effect on, among others, blood flow and the immune system. It is designed for you whether you are an athlete, business professional, student or busy parent for the most demanding times of your day.
We live in a world where working hard and grinding it out every day is admired, even praised. Whether you're shuttling kids to swim lessons or pouring every waking moment into building your own business, we understand how the constant hustle can leave you feeling tired, drained, and empty.
Enter Kyäni ON, a smart energy shot that combines the power of naturally sourced guarana caffeine for sustained energy with a proprietary blend of Vitamin B complexes designed to support focus, alertness, and clarity. With only 2 grams of sugar and 21 calories, you can feel good about taking this smart energy shot to start your day, power through important tasks, or get through that afternoon slump.
Protein is one of the critical building blocks of the body, and easily digestible protein becomes more important for maintaining wellness as we age. It can be found in skin, hair, and joints, and promotes healthy bones as well as healthy muscle growth.
Collagen protein is second only to water in terms of volume in our body and is essential to our bones, tendons, ligaments, muscles, tissues, and skin. To maintain good health and facilitate healthy aging, it is critical that we supplement our diets with healthy, digestible proteins.
Kyäni's HL5 and FIT20 nutritional products are designed to provide the essential nutrients so many of us are missing and help you enjoy the active, Healthy Living lifestyle you deserve!
Eating healthy and convenience don't always go hand in hand.
The Kyäni Core 140+ meal replacement shake combines protein, fiber and essential vitamins and minerals in one convenient meal. It features 21,6 grams of grass-fed protein to support lean muscle, organic greens to complement your diet, and 2,5 grams of organic fiber. Plus, digestive enzymes and probiotics so you truly benefit from the wholesome ingredients. All this with just 243,6 calories and only 2,2 grams of sugar–just enough to give your body the energy it needs without the use of artificial sweeteners.
Just blend with water and go on with your day knowing you are committing to your health with each sip.
The combination of crunchy peanut pieces and blueberries is simply irresistible!
Always and everywhere your protein snack after sports. The Nucleus bar provides you with natural protein, vitamins and minerals – whether for breakfast, after a workout or in between.
Protein bars are especially valuable when the little hunger comes.
Potato Pak was designed by Kyäni's Scientific Advisory Board to provide essential nutrition to people in need who cannot provide it for themselves. With each serving enriched with essential vitamins and minerals, and containing over 10 grams of protein and 34 grams of carbohydrate, Potato Pak delivers life-sustaining nutrition to people who have no means to feed themselves.
Whether you are a Kyäni Business Partner or a Kyäni Customer, you have the opportunity to make a difference in the lives of people who are in need of food, shelter, and hope. You can either make an outright donation to Caring Hands or purchase Potato Paks for distribution to people and communities or communities in need of basic nutrition or disaster relief. Click on the link below to learn more, make a donation, or purchase a Potato Pak for distribution. Kyäni, and the people who receive your generosity, thank you.